Nyanzvi yeKukuya muFlat neAbrasives Belt Kukuya kweSimbi: Chinangwa ichi chiri kutitungamira kuchengetedza kutsvagisa mumunda wekukuya simbi uye kukwenenzverwa nemaabrasive akavharidzirwa kubva kuma1990.Mugore ra2005 takatanga kugadzira, kugadzira nekuunganidza michina yekukuya bhandi yakakura yesimbi.Nekuenderera mberi kwekuwedzera kwebhizinesi uye shanduko yevagovani chimiro, mugore ra2015 Wuxi Zhongshuo Machinery Co., Ltd yakavambwa.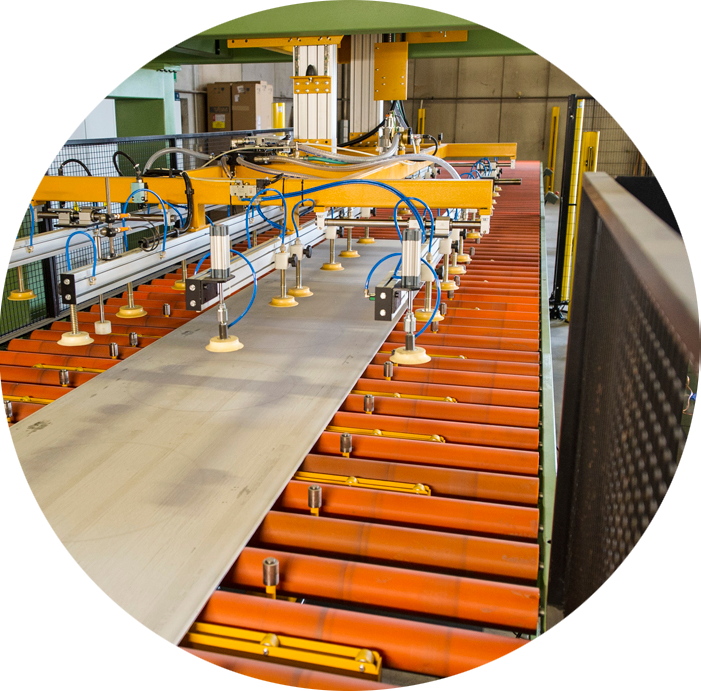 Isu tiri muridzi anotungamirwa yepakati-saizi kambani.Iyo kambani iri muWuxi City, Jiangsu Province.Iyo yakanyoreswa capital i1 miriyoni Euro.Brushing muchina.Nzvimbo yekuvaka inodarika 7000 m2.Huwandu hwevashandi hunopfuura makumi matanhatu, kusanganisira 1 Research level engineer, 2 vakuru mainjiniya uye 5 mainjiniya.Tine nyanzvi yekugadzira, kugadzira, kuunganidza, kuisa, kutumira uye kutengesa sevhisi timu.Isu tinogadzira rakafara bhandi rekukuya nekupukuta muchina, muchina wekukwesha.girazi rekupedzisa muchina, vibration yekupedzisa muchina, embossing muchina wesimbi coil uye pepa, kusanganisira yekupinda uye yekubuda chikamu cheCGL (Coil to Coil Repairing Grinding Line yeku rolling mill) uye CPL (Coil to Coil Polishing Line for Service Center), kureva Unwinder, Rewinder, Loading Car, Pinch Roll, Flattener, Crop Shear, Coolant Filtration uye Recycling system, Washing and Drying system, Mist Collector, Fire Fighting system.Isu zvakare tinogadzira Loading mudziyo neVacuum Cups Boka reSheet kune Sheet Grinding Line.
Rondedzero yedu yereferensi inosanganisira Tisco Daming, Wuxi Puxin, Zhejiang Bohai, Western Titanium, Shinva Medical Instrument uye vamwe vanozivikanwa vatengi veChinese.Isu takatumira zvigadzirwa zvedu kunyika yeEurope seItari, Turkey ine CE Certification.Isu tinopawo mabhandi ekugaya mabhandi kumugadziri weChinese uyo ari kupa zvinhu kuAviation uye Nuclear Indasitiri.
Kugadzira kukosha kwemutengi ndiko kutsvaga kwedu nguva dzose.Kugutsikana kwako isimba rekuvandudza kwedu kunoramba kuripo.